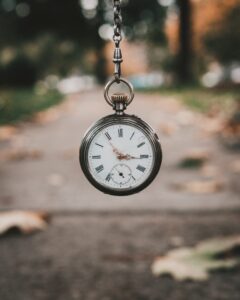 One of my favorite business gurus is a guy named Eric Worre. He teaches people who have jobs how to become entrepreneurs. His job is similar to mine. I teach people how to play an instrument after they've done many other things in their lives, perhaps some that aren't of their choice.
 If you want to play the bagpipe, you need to practice every day – period – or it's not going to happen. I have students on the 1-year plan, the 2-year plan, the 5-year plan, and the 50-year plan. I may not live long enough to see the 50 year people to the promised land of playing the bagpipe. The only difference for all of these students is how much time they practice.
It's been my experience that if you are really serious about playing the bagpipe, your goal should be to practice for an hour per day. The goal is to get to the goodies. That means being able to play the bagpipe in 1 to 2 years. Bagpipers are graded: 1 being the best to 5 being new. It takes years of constant practice to get to grade 1. But you don't have to be a grade 1 bagpiper to enjoy playing the bagpipe. However, you should want to get the struggle out of the way (in the first 90 days) so that you can enjoy the benefits of playing this instrument forever.
If I tell you that you should practice an hour a day (which is realistic), there are many ways to do it. Eric Worre would tell you to do something about it for 15 minutes at a time. I can disappear at any time for 15 minutes and no one will ask me where I've been and what I've been doing. What if you were to find 4 of those sessions a day? In my program, I have a practice pattern to work on every day. There are enough activities to keep you busy for at least 15 minutes at a time. As you grow and learn more tunes, you might find that you need more than an hour a day. Wouldn't that be amazing that you love this thing so much that you are willing to donate 6 to 8 15-minute sessions?
I call this the power of 15 minutes. Could it work for you?
Here are some options if you'd like to work with me.